Rapidly growing advanced machine manufacturing
Written by: Molly Shaw
Produced by: James Logan
Precision Manufacturing Corp (PMC) has joined the ranks of some of the best-in-class manufacturers in North America and it's no surprise the Calgary-based company is one of the fastest growing, placing No. 79 in Canada by ProfitGuide.com's 2014 Profit 500 awards. From 2008 to 2013, PMC has grown by an incredible 945 percent.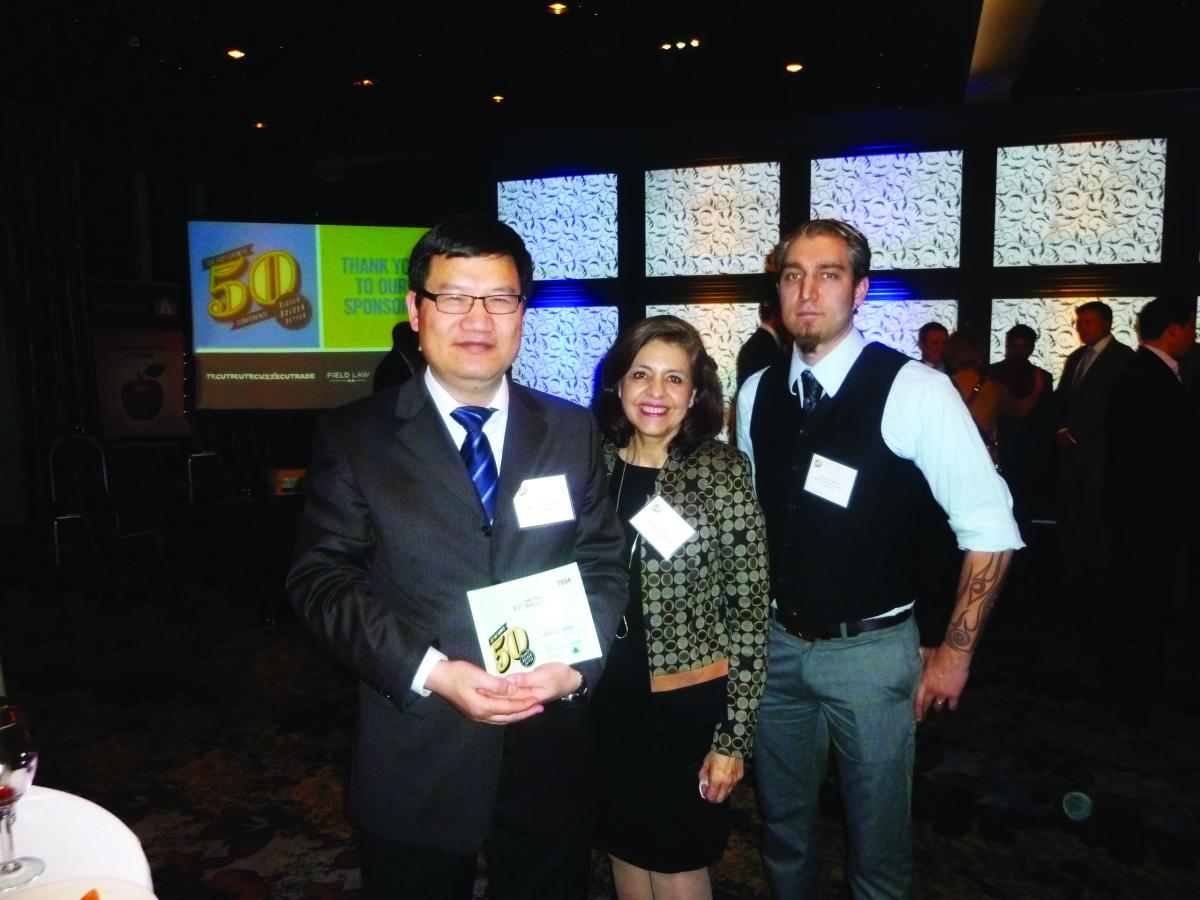 PMC couples machine tool industry technology with extensive oil and gas equipment experience, integrating high-tech manufacturing with CAD/CAM software to efficiently produce high precision components for major industries.
"We combine multi-industry experience, including the high precision machine tool industry, hydraulic equipment and versatile petroleum equipment industry together, to design and manufacture high performance industry equipment," says Bob Ding, founder and president of PMC.
PMC is a true one-stop shop for advanced machine manufacturing, ranging from CNC machining to precision grinding, gears to hydraulic cylinders. The company manufactures specialized components for the oil and gas industry from hydraulic pump jacks to PCP pump drivers, wellhead equipment to down hole tools. "We also have resources for big forging, premium ductile iron castings and precise steel fabrication, as well," adds Ding.
Learning from the world's best
Ding established PMC in 2005 after decades of working in the Chinese machinery industry through the 1980s and 1990s. "During this time China was undergoing its Industrial Revolution," recounts Ding. "It was an ideal time to systematically learn modern industry technologies in China."
In 1985, Ding graduated from Zhejiang University of Technology and started to work in Shaoxing for Tongli Machine Tool Co., a heavy duty machine tool manufacturer. "Tongli Machine Tool Co. has now been acquired by China FirstHeavy Industries Co., which is China's No. 1 heavy equipment manufacturer," reveals Ding.
During his time at Tongli Machine Tool Co., Ding helped design and manufacture more than 10 different machines and precision machine tools, including lathes, milling machines and process machines.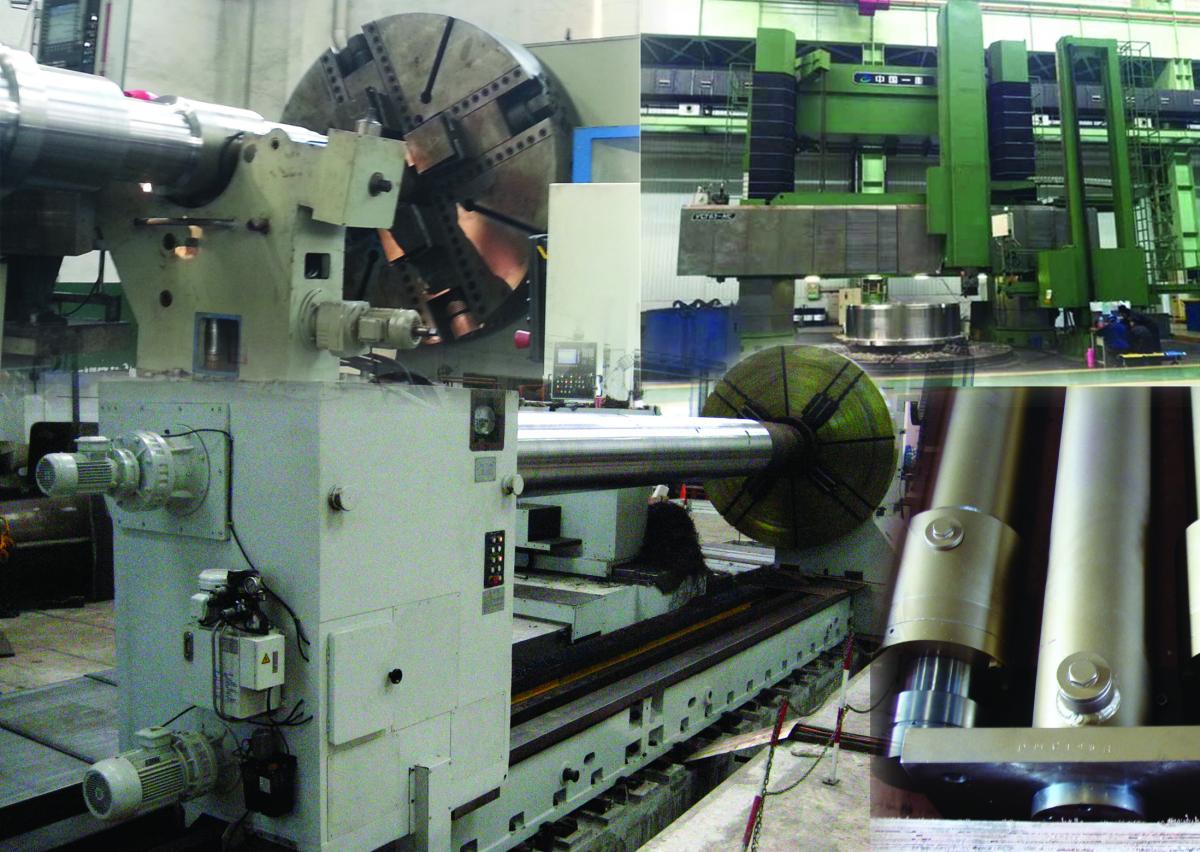 Ding deeply studied many heavy duty running machine technologies, including precision gearboxes, precision linear sliding systems and sophisticated hydraulic systems. He also built up a network of industry technology elites from a few prominent machinery manufacturers during that period. Hangzhou Advance Gearbox Co. was one of such prominent manufacturers. During the 16 years working in China, Ding's extensive accomplishments were recognized by the Chinese government and he was awarded a medal and other rewards.
Strategic partnerships and an ideal move
Both Tongli Machine Tool Co. and Hangzhou Advance Gearbox Co. are some of China's leading technology companies and Ding says PMC wouldn't be where it is today without his involvement with these major influencers. "Hangzhou Advance Gearbox Co. is China's marine gearbox manufacturer," he details. "They have extensive research on high precision, difficulty manufacturing and high property material. Tongli Machine Tool Co., or its new parent company China FirstHeavy, manufactures equipment from mining to petrol-chemistry to civilian nuclear energy. Both companies' technologies will be in high demand in Alberta's oil sand mining and SAGD drilling projects."
Today, as PMC reaches record highs, Ding says the company's success is still attributed to its strategic partnerships with Tongli Machine Tool Co. and Hangzhou Advance Gearbox Co. "Both are PMC's strategic partners and their technologies were also the grand foundation for PMC to solve customers' manufacturing challenges," says Ding.
After years of fostering key relationships, Ding immigrated to Canada in 2001 and began working in the booming Alberta oil and gas equipment industry. He couldn't have landed in a better place to suit his diverse training and industry insight.
"The oil and gas equipment industry is a big manufacturing arena in Alberta," says Ding. "Thousands of different machine equipment, devices and tools are using to produce multimillion barrels of oil every day. So many opportunities are available to manufactures to make the equipment more reliable, more durable, higher performing and environmentally friendly."
According to Ding, the company has come far. "PMC has already created these distinguished values for its customers, which include: manufacturing helped customers' equipment run quieter and reduces noise level 10 dbs. or more; design and manufacturing helps customers' crude oil production equipment eliminate the oil pollution to the environment; improved design and manufacturing can help customers' equipment increase working life from a few months to five years; the company could help customers significantly reduce manufacturing cost so that they can easily expand on international markets and compete with any competitors in the world."
And that's exactly what Ding set out to do, just four years after moving to Alberta, to advance the industry with better, high-quality manufacturing. In 2005, PMC landed its first customer, Alberta-based PCP pump drive manufacturer.
And PMC began to grow alongside its customers, and quite rapidly. "From 2005 to 2012, our manufacturing supported our first major customer 10-times the growth of the global market, our customer has grown to be a global-leading company in the artificial lift industry," shares Ding. "After our first major customer was acquired by a U.S.-based Fortune 500 company, PMC has continued to the most comprehensive manufacturing supplier for this global-leading artificial lift equipment company."
When successful with its first major customer, PMC locked another target customer. "They had a similar story as PMC's first major customer; they designed a great oil production jack," Ding explains. "But that equipment had oil leaking, pollution and unreliability problems. The owner was so desperate with those problems that he quit the product and company."
By acquiring partial shares of that second target customer, Ding became devoted to solving the innovation oil equipment's' problems. "With our already matured manufacturing technology that's developed in last a few years, this new oil production jacks could have even bigger opportunity than our first major customers, that would have more than 10-times growth over global market, once our robust manufacturing technology gets fully applied," assures Ding. "Actually, this second target customer has been again acquired by another foresight U.S. Fortune 500 company already."
Right now, the future looks bright for Precision Manufacturing Corp., as the rapidly growing company looks to reach new heights in one of the most dynamic markets in the world.