Quad-Pump Description: "A Transformative Oil Production System"
PMC Quad-Pump: "Hydraulically Actuated Double-Acting Positive Displacement Pump System for Producing Fluids from a Deviated Wellbore".
The QUAD Pump is not just a pump, it is a complete system that can maximize the full benefit of this innovative design. The QUAD Pump has surface equipment (Hydraulic Station) and downhole pump working together to make a system. With the PLC control, HMI panel, and Modbus connection on the surface equipment, the downhole pump can be constantly monitored and precisely controlled in real-time, which allows field engineers to remotely control the production rate and respond to any problems promptly.

The downhole assembly is composed of three chambers and four pumps.

The center chamber is hydraulically powered by motor to drive two side-chambers, which acts as four pumps to pump downhole fluid to the surface. In this way, the Quad Pump can produce five times more fluid flow than the equivalent rod pump, and with the solenoid control (change piston moving direction) and valves (change production fluid moving direction) working together, the pump can produce fluid flow constantly and smoothly. With this innovative design, the Quad pump can produce 800 to 4000 barrels per day.
The Quad pump system has many competitive advantages compared to the traditional pumps in the market. With little fluid turbulence of the wellbore fluid intake and discharge, the production process will have very little energy waste, which gives much lower energy consumption. Operating on hydraulic pressure, it only needs a few moving parts, and they work as a whole to maintaining mechanical reliability.

The Quad pump has great thermal resistance, which keeps the hydraulic chamber to work at its best temperature.

By using insulation tubing to transmit hydraulic power oil to pump and insulate the hydraulic oil from +200°C hot wellbore, the temperature of the downhole hydraulic actuator chamber can be controlled within 100 ⁰C while pump chambers work under 230 °C wellbore fluid. The hydraulic chamber and well fluid chambers of the Quad pump are separated into their own independently close systems.
By having the great features above, therefore, the Quad pump would significantly reduce costumers' replacement cost, production loss during pump change-over, GHG emission and steam water consumption.
Competitive Advantages Summary
Producing 5 times of fluid flow than traditional pumps
Giving significantly high energy efficiency
Producing well fluid flow constantly
Not likely get sand blockaded
Working at horizontal wells
Running on very few moving parts
Slow-moving speed results in more mechanical reliability
Has no concern about gas lock damage
Super long-life cycle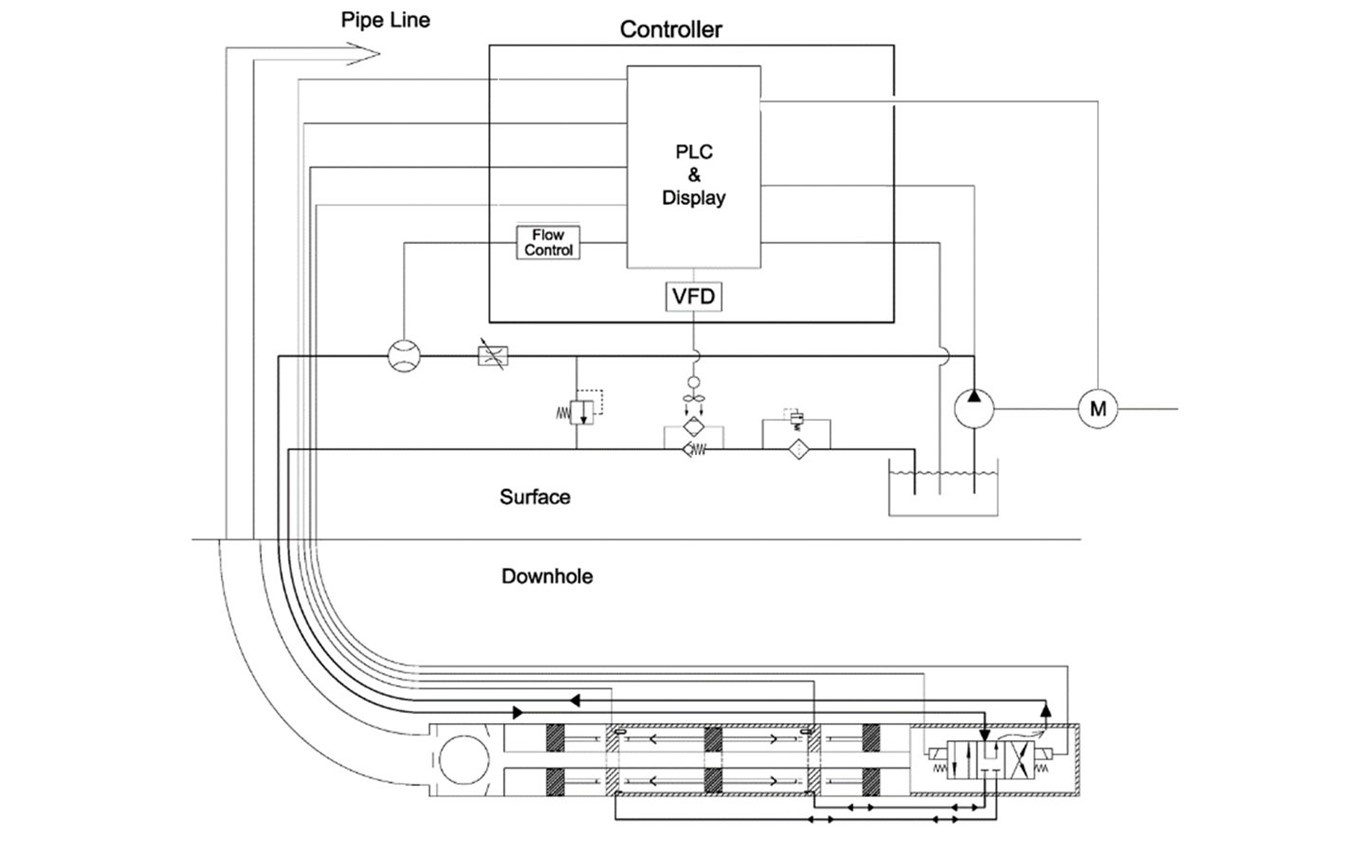 The application range for currently developed PMC prototype pumps are listed below:
Production ranges from 150 bbld to 5000 bbld, from vertical or horizontal wells. The wellbores size from 7" up to 9 5/8" casing.
Pumps for 10 ¾" or up would have up to 10000 bbld capacity but have still not developed yet so far.
Pumps can produce oil fluid from 2000 feet to 4000 feet deep wellbore.
Thermal 460°F wellbore fluid pump units are available.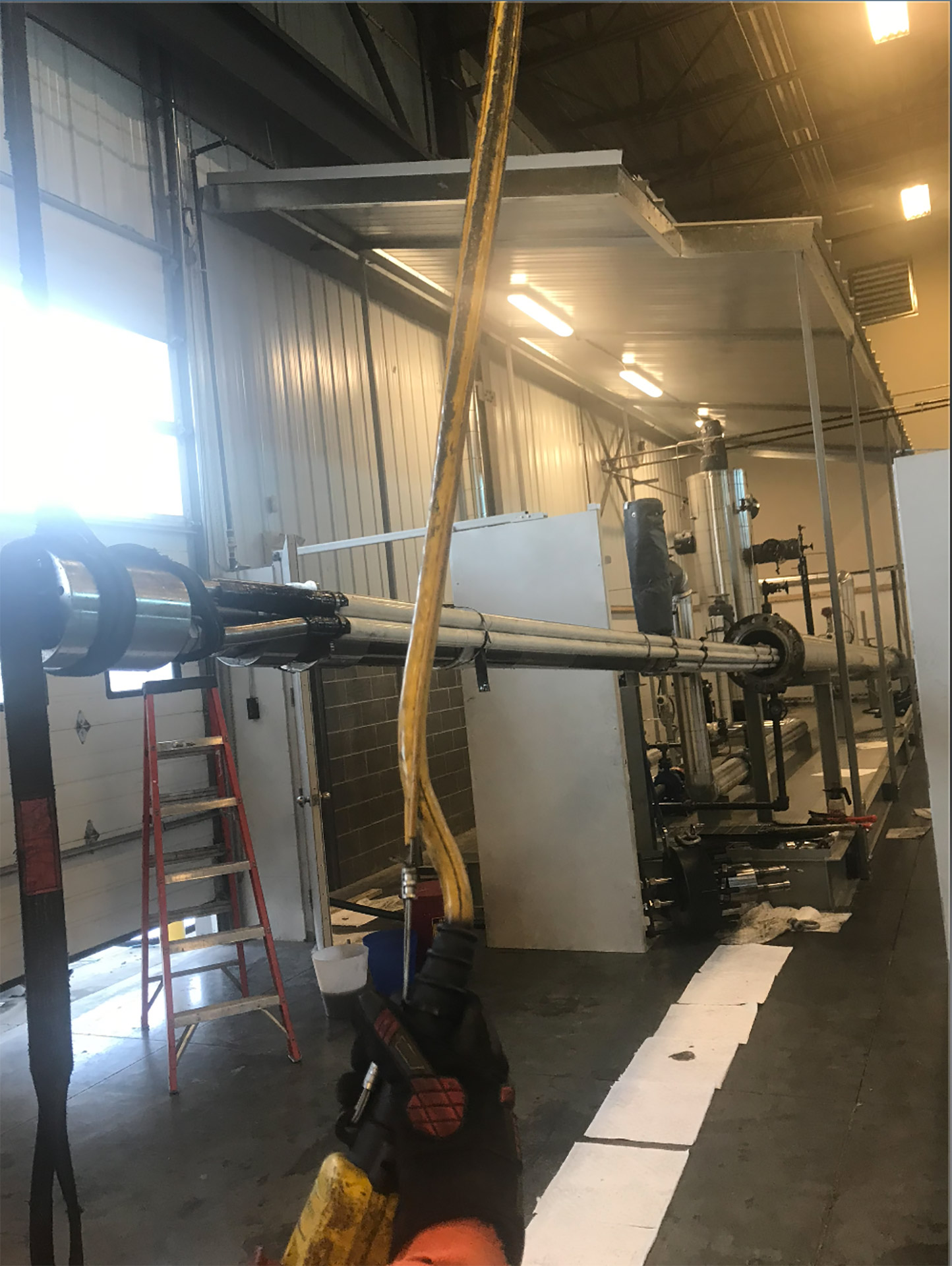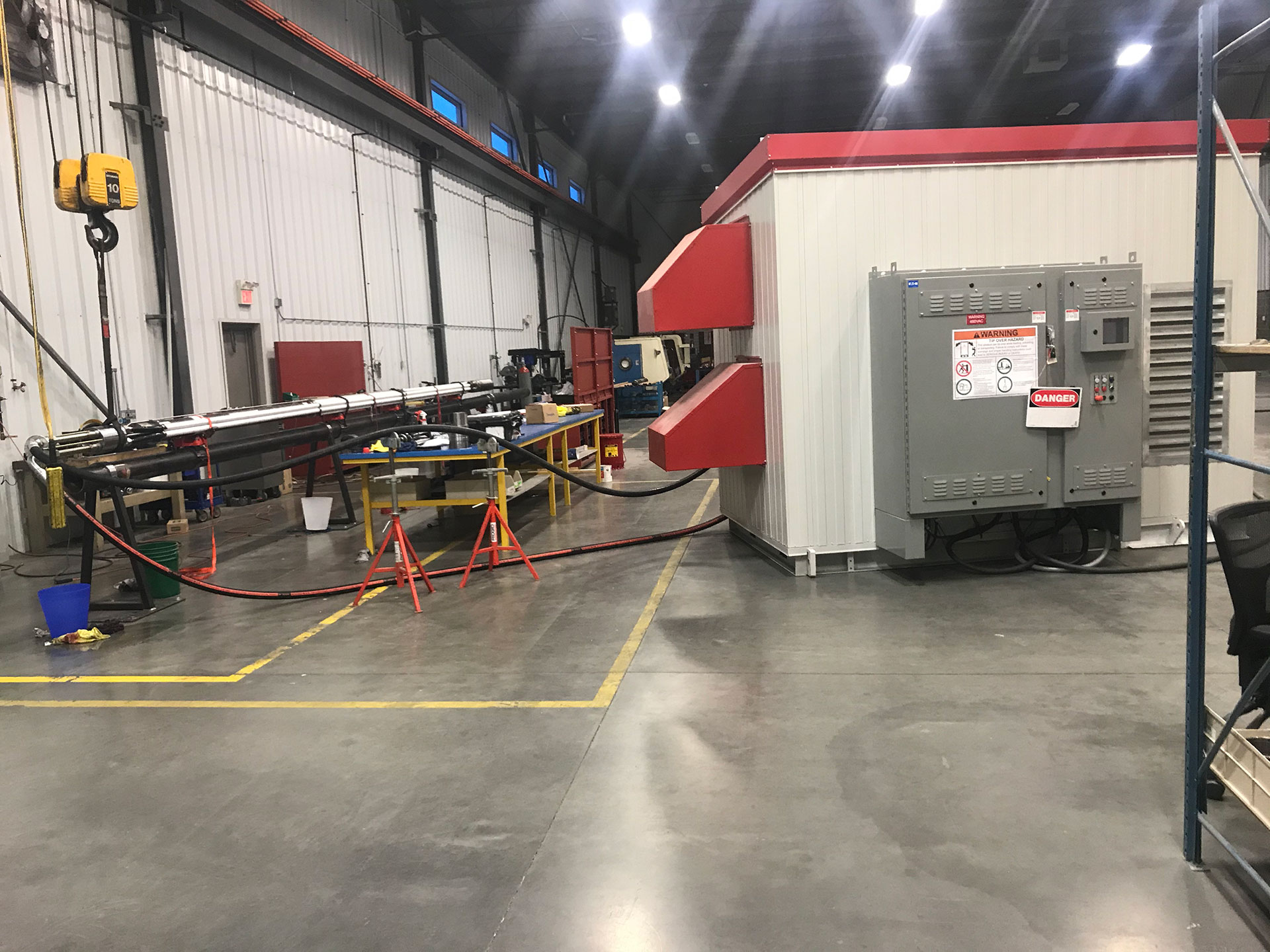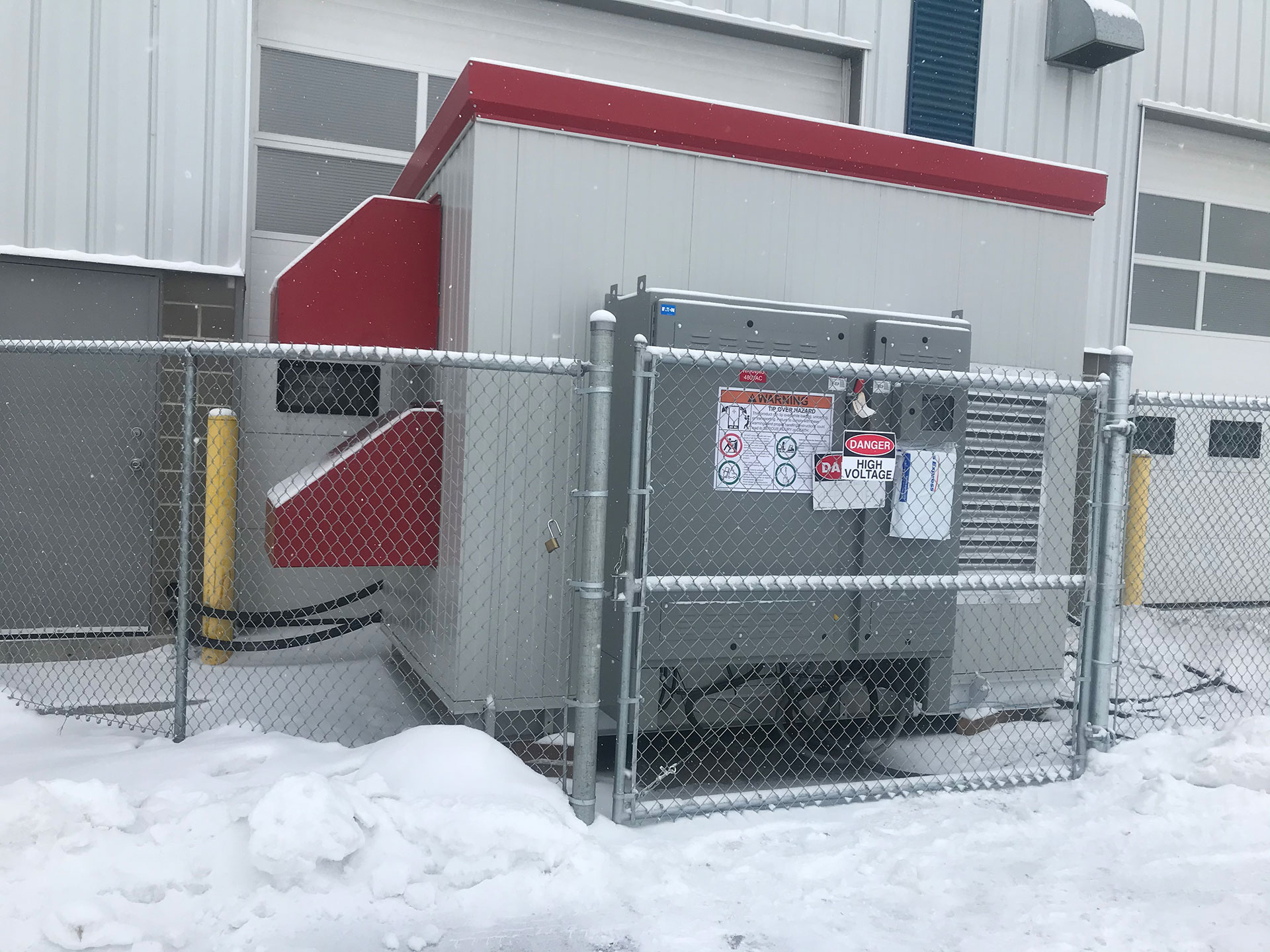 The surprise fact is that the electrical power efficiency of ESP downhole pump has always been single digit percentages since its application in 1920s'. Novel PMC quad-pump system has tried to remove all drawbacks of conventional down pumps, increase electrical power efficiency up to 10 times or reduce as much as 90% electricity at each wellhead currently running by ESP pump system. The test data and third-party industry experts (C-FER Technologies) would further confirm those soon.
In addition to much higher efficiency, PMC pump will eliminate gas lock issue, mitigate sand block concerns, eliminate downhole motor, and get rid of reciprocating long rod string, which all have been persuading but always struggling by conventional ESP and Rod pump systems.
PMC Pumps will realize all above goals and significantly increase the running life of ESP and Rod pump system.
PMC prototype pumps have been testing, running and improving for six months within up-to-460°F thermal pump test facility simulating Alberta SAGD oil production wells. Two prototype pumps will continue testing and running within this inhouse pump test facility until new further improved production pumps will be manufactured and assembled.
Results: Pumps will be further improved with design, manufacturing and super efficiency. High-temp seals will improve the reliabilities to run within 460°F thermal wellbores. Improved field applicable pilot pump systems will be available in Q1 2021.
GET IN TOUCH
For any additional questions, contact us today!